The Manakula Vinayagar Temple is one of the famous ancient temple is in Puducherry, a Union Territory situated in the southern part of Indian sub-continent. The temple is 400 meters West of Bay of Bengal Sea, 165 Km South of Chennai (Capital of Tamil Nadu State), 23 Km of North of Cuddalore and 35 Km East of Villupuram, TamilNadu. The main deity ?Manakula Vinayagar?(Pranavamurthy) of this temple is facing east and the temple is bordered on east by Orlean Street (Now Manakula Vinayagar Koil Street, south by Jawaharlal Nehru Street, north by Law-de-Louristhon street and west by a canal running north-south.
This temple is called as Manakula Vinyagar, as that time there was pond (Kulam in tamil) on the western side of this temple and due to proximity of Sea, pond was full of sand (Manal in tamil), hence it was called as ?kulam?
Presently the temple is built in 7913 sq. ft. with outer mandapam, Raja gopuram, Kodikambam (18ft tall gold plated), front mandap, Mahamandap, Sanctum, walk around area, other deity prahara, kitchen, office, Urcharvar deity, Marriage Hall, Inside the temple, the presiding deity placed in Karuvarai area 4 X 4 square place as the sanctum and the Vimanam above covered fully with gold plated. The presiding deity Moolavar in Sanctum blesses his devotees with four hands, the top two holding Angusam, Pasam and the right lowe hand with abayadana muthra and the left one varadhana muthra.
His form was the usual one as on his images. It was the first time I ever saw him and I expressed some surprise over his sudden apparition.Then he told me,
"You see I am a living being quite real and concrete - and to give you a concrete proof of my reality I shall send to you henceforth, all the money you will need". And on this Promise he disappeared. He has kept his promise for years and the money was coming abundantly. Then, in 1939, the second world war started and everything got spoiled.
However, the true financial difficulties started only ten years later in 1949. Since then it is a struggle?br /> But if now you invoke Ganesh sincerely, he may resume his good offices, through you. It can be tried.
With love and blessings On the occasion of the sacred installation of KUMBHABHISHEGAM, I offer my sincere prayer to the Lord Ganesha who has been always kind and helpful to me in many ways on many occasions. I also offer my respectful Pranam to the Mother who has been instrumental in putting me in touch with Ganesha by encouraging me to invoke him for her work.
- Mother Mira, Arabindo Ashram
I will tell you my own experience about him.
In 1930 we were having regular meditations in the Prosperity hall, on the significance of flowers. At one of these meditations, quite unexpectedly, Ganesh appeared suddenly to my inner view. He was of golden light and surrounded by a very luminous golden aura.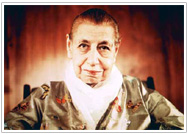 Words of Mother (Sri Aurobindo Ashram) about our ideal
The Kavasam for Moolavar deity in 14 parts like Gireedam, two ears, Thumbikkai, 2 chestparts, belly, two legs, four hands, peetam were made in 916.7pure gold with Hallmarked certificate, under the estimate of 1.28 crores, the amount was fully collected from the devotees on their gracious donations. On the first time, the golden kavasam wearing cerewidth: 518px; height: 189px; z-index: 5; left: 7px; top: 1157px;"> Above the Moolavar deity (Sanctum), the existing Vimana was fully covered with golden plate by using the gold of lOKg weight, which was made on the basis of donations from the devotees. The first Maha kumbabishegam with golden vimana was held on 24-01-1999. In the Vimana, the circular plane in between the roof and the sigaram were laid with various Vinayagar posture embossed in gold plate which is a feast to devotees' eyes.
Golden Vimanam
The golden chariot was made purely on the basis of collection of donations from the devotees. The total weight of the gold used in this chariot is 7.5kg with the estimate of around Rs.35 lakhs. The height & breadth of the chariot is 10ft & 6ft. The chariot was fully made up in teakwood covered by copper plates duly engraved with beautiful art works and the plates duly attached with golden rakes. At first the running of the said Golden Chariot was held on 05-10-2003 in a grand manner. At present most of the devotees are very much interested to fulfill their prayer by pulling the Golden chariot inside the temple on payment of fixed fees. Once in year i.e. on Vijayadhasami day the said Golden Chariot run outside of the temple i.e. only in the maada veedhis.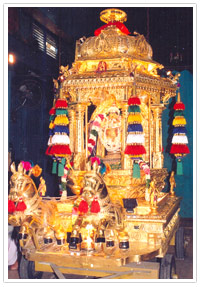 Golden Chariot
On the north side of the sanctum, Komugi is kept for abishega water will come out and a small temple for Sandikeswarar. On the southern side, pragara for walk to go to round the ardhamandapam and Sanctum area about 106.56 sq. mt. donated by the Mother of Sri Aurobindo Ashram for extension on 25.12.1968. Now, on the western side of the pragara on the left hand side Sri Bala Vinayagar temple below the silver vimana and on the eastern side of the pragara on the right hand side Sri Balasubramaniar temple below the silver vimana were found. Next to north pragara entrance on the right hand side is Marriage Mandap, the place wherein used for all kind of poojas, homams and Brahmothsavam and Pavithrothsavam were performed to the Urchavamurthy, during the festival days. Different kind of vahanas kept safely at vahana Mandap nearby the temple.
Prior to French regime, the temple is now was called weaver?reet and was renamed as Orlean street by them. This place was also part of the town where French and white people lived. They made every effort to remove the deity from this place and went even to extend of throwing the deity in sea and every time he came back to the same place, where the temple is now. Later the temple was built near the Bay of Bengal shores as per the Ganapathy Agamam and was named Bhuvanesa Vinayagar Temple.
Inside the temple the southern side pragaram wall three rows of gods sculptures and stone engravings are placed. In top row 33 different types of vinayagar idols and in second row 25 types of vinayaga idols and in the third row stone gravings of Vinayagar Kavasam, Bharathiyar?nayagar Nanmanimalai, Ashtalakshmi sthothiram, Idumban & Kadamban Kavasam and Sri Vinayagar Asthothiram were found.
In the front Mandap vithanam and inside historical scene?ve been painted taking the services of renowned painters. Some of them are Birth of Lord Vinayagar, killing of Kayamuga Sura, Vinayagar marrying Suddhi and Buddhi, Vinayagar blessing Nambiyandar Nambi, etc.,
1. Mahan Vanna Sarabam Dhandapani Swamigal has sung Sthothira Parthigam on Lord Manakula Vinayaga Peruman.
2. Sri V. M. Subramania Iyer has written 夵vai Manakula Vinayagar Suprapatham.?br /> 3. Also some 100 years back Puduvai Mahavidvan Sri P. A. Ponnuswamy has written ?kula Vinayagar Nanmani Malai?for which Tamil teacher Sri Ellapillai has written a support poem 夡puriyil Vilangum Mankulthu Nathan?
4. Puduvai Nellithope Sri G. Ramanuja Chettiar has written and released in ?Manakula Vinayagar Parthigam?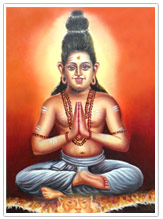 于是,刘燕为将这道美胸丰胸产品美食推荐给更多的爱美女性,她带着多年的电商行业经验以及祖传的粉嫩公主酒酿蛋丰胸酿制技术,开始研究如何将甜酒冲鸡蛋的美胸丰胸产品粉嫩公主功效发挥到最大,终于在2014年,确定了配方,将其命名为"酒酿蛋",并申请了发明专利丰胸最快方法。
Nearly 300 years before a saint standing 6ft tall, broad forehead, glittering blissful eyes, big hole bearing ear, small pot bellied with hand extending up to knee cap and hands with lotus regai, guru medu and sanimedu at a height showing arul gnana ragai. He got enlightenment from this deity and attained Samadhi in this temple. From then on people bring their new born here for worship before going to any other temple.
Copyright 2009 - 2015. Arulmigu Manakula Vinayagar Devasthanam